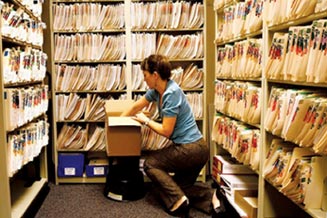 Simplify your workflow by going digital.
Access data from your desk instead of retrieving from a cabinet or shelf.
Eliminate having to re-file information when you're done with it.
Reclaim space taken up by shelves or boxes of paper files.
One of the services we provide at IDSI is helping businesses convert their old paper files into a digital format. Contact IDSI today to find out how scanning, capturing, and indexing your files can make your job easier. Ask us about our Medical Transcription services, too!