From Pixels to Interactive Text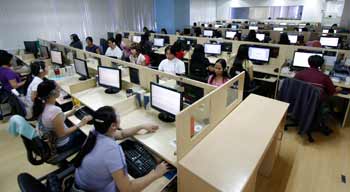 When a text document is scanned, you get a file that is an image of the original document. At this point, you can't edit the text because your computer sees it as an image.
Our Data Capture service uses Optical Character Recognition (OCR), a process that translates an image of textual characters into digital, machine-readable and editable text. In instances of illegible or handwritten text, we'll manually key the data.
---
Our Data Capture Process
Scan the document (or start with images that you provide)
Straighten and correct scanned images as needed
Extract data by precision keying or OCR
Quality Control (We audit at least 10% of the files for accuracy)
---
Beyond Data Capture
We usually provide Data Capture as part of our Document Indexing and Management service, where we take raw text data and incorporate it into a streamlined Document Management System, complete with an index and full searchability. (Read more)